[ezcol_1fifth]
.[/ezcol_1fifth]
[ezcol_3fifth]

Powerful Words from UC Regents on Addressing Antisemitism at the University of California

Urgent Help Needed to Continue Our Work on This Campaign
---

AMCHA'S UC CAMAPAIGN: Over the last nine months, AMCHA has been leading a coalition of more than 40 organizations in efforts urging the University of California to vigorously address the problem of anti-Jewish bigotry and adopt a strong definition of antisemitism.
AMCHA helped bring to last week's UC Regents meeting 15 UC students (including UCSC student government representative Daniel Bernstein, who was recently sent blatantly antisemitic text messages warning him to abstain from voting on a contentious BDS resolution because of his "Jewish agenda"), UCSC Hillel Director Jim Atkins, UC Berkeley Chabad Rabbi Gil Leeds, representatives from StandWithUs and others, to speak on behalf of Jewish students and the need to ensure their protection from antisemitic bigotry.
THE RESULT? POWERFUL WORDS FROM UC REGENTS: During the UC Regents discussion on the Statement of Principles Against Intolerance, five of the Regents – Norm Pattiz, Sherry Lansing, Avi Oved, Richard Blum and Bonnie Reiss – spoke forcefully and eloquently about the necessity for the Working Group to come up with a Statement Against Intolerance that adequately addresses the problem of antisemitism on UC campuses, and how important this issue is to them personally.
Watch, for example, these EXTRAORDINARY remarks by Regent Bonnie Reiss:
Over the next couple of months the Working Group will be drafting a new statement against intolerance, which will be voted on by the full Board of Regents at their March meeting. AMCHA will of course be continuing to organize efforts on behalf of Jewish students at the University of California.
Please help us continue our progress
Please donate to the UC Campaign
Your contributions are urgently needed to see this campaign to completion. We greatly appreciate your support and generosity. Any amount will help:

[maxbutton id="22″ text="Donate Now to the UC Campaign – Click HERE"]
---
Campus Antisemitism Round-Up:
Snapshot of Recent Incidents across the Country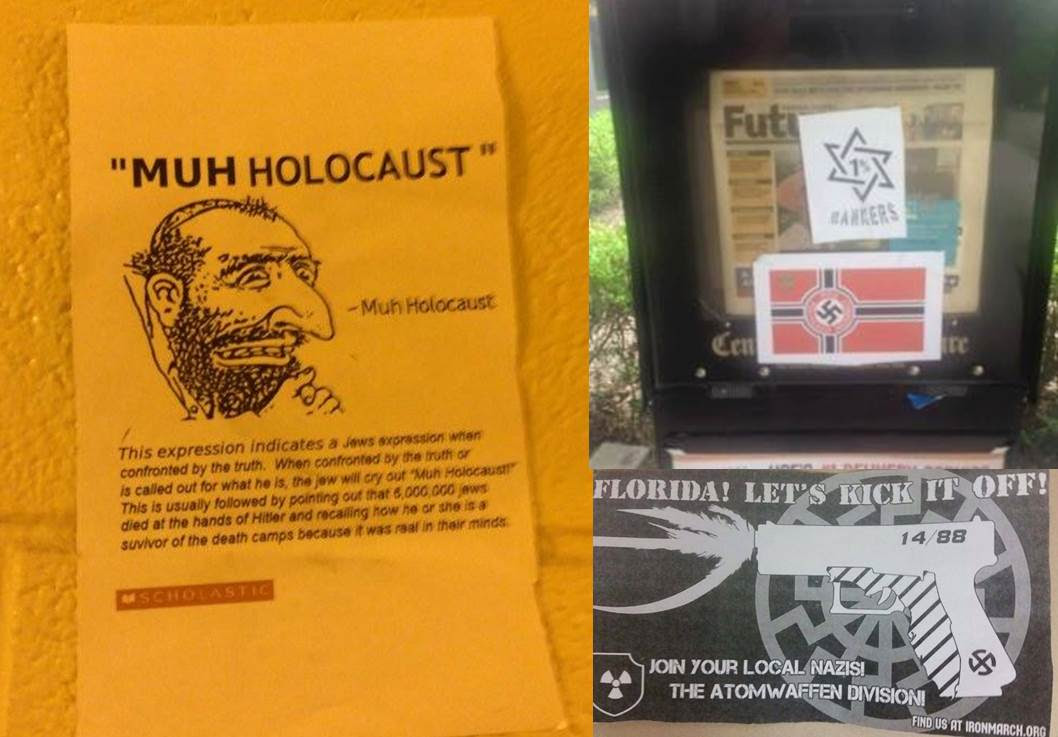 Through 11/25/15  – NATIONAL WOMEN'S STUDIES ASSOCIATION – Boycott resolution voting is taking place.
11/21 to 11/24/15 – MIDDLE EAST STUDIES ASSOCIATION – Boycott activity occurred in specific boycott panels held.
11/20/15 – AMERICAN ANTHROPOLOGICAL ASSOCIATION – The American Anthropological Association voted overwhelmingly in favor of placing a resolution to boycott Israeli Institutions in the spring's ballot in April, 1040-136. 
11/19/15 – BOSTON UNIVERSITY – A Jewish student was harassed with antisemitic statements by members of an anti-Israel group at a student government meeting.
11/18/15 – SAN JOSE STATE UNIVERSITY – A divestment resolution vote of the Associated Students of San Jose State passed 10-5.
11/17/15 – UC SANTA CRUZ – In a 28-5 vote with seven abstentions, the student senate reversed the veto on a divestment resolution last year that was subsequently vetoed, thus reinstating the originally passed measure.
11/17/15 – UC SANTA CRUZ – A Jewish member of the student government at University of California, Santa Cruz was warned to "abstain" from voting on a pro-BDS (Boycott, Divestment and Sanctions movement) resolution because he is the vice president of the school's Jewish Student Union and was "elected with a Jewish agenda."
11/16/15 – UNIVERSITY OF CENTRAL FLORIDA – Two antisemitic stickers, one including a swastika, and a note calling for the boycott of all Israeli products were found at the University of Central Florida's main campus on Sunday. One sticker displayed a swastika; another implied all bankers are Jewish. Near the Nazi imagery was a note that said buying Israeli products helps support the "murder and oppression" of Palestinians." These stickers were later joined by at least three other antisemitic stickers.
11/12/15 – TEMPLE UNIVERSITY – SJP attended the "million student march" rally and brought forth the issue of divestment, demanding Temple sever all ties with companies that support or benefit from the "illegal military occupation of Palestine."
11/12/15 – LOYOLA UNIVERSITY CHICAGO – Loyola Black Voices held a protest in solidarity with the University of Missouri students and added the call for Boycott, Divestment and Sanctions against the state of Israel to their list of demands. 
 
11/12/15 – CITY UNIVERSITY OF NEW YORK SYSTEM – SJP utilized classic antisemitic tropes to organize a rally and blame Zionists for tuition hikes as part of "Million Student March." At the rally, anti-Israel protestors shouted, "Zionists out of CUNY!" and called for intifada.
11/4/15 – MONTCLAIR STATE UNIVERSITY – A swastika was found drawn into a desk in Dickson Hall.
 
---
ARTICLES ABOUT OUR EFFORTS TO COMBAT CAMPUS ANTISEMITISM:
Daily Nexus – 11/20/15 –
Regents Form Group to Protect Students from Intolerance
Daily Cal – 11/19/15 –
UC regents' working group on principles against intolerance reports progress
Scholars for Peace in the Middle East – 11/18/15 –
A staggering 70% of Jewish students experienced anti-Semitism at UC
Daily Bruin – 11/19/15 –
UC Regents preview – Nov. 19-20
Jewish Press – 11/17/15 –
Students Speak Out, in Their Own Words, About Anti-Semitism at UC
Jewish Observer – 11/15/15 –
Students Speak Out, In Their Own Words, About Anti-Semitism at UC
Save Israel Campaign – 11/15/15 –
In their own words: UC Students speak out about antisemitism
See a full list of articles HERE
---
[frame]

If you haven't already done so, please join our Alumni Network!

Thank you for taking action to protect Jewish students!
[/frame]
Warm regards,
AMCHA Initiative
[/ezcol_3fifth]
[ezcol_1fifth_end].[/ezcol_1fifth_end]