[ezcol_1fifth]
.[/ezcol_1fifth]
[ezcol_3fifth]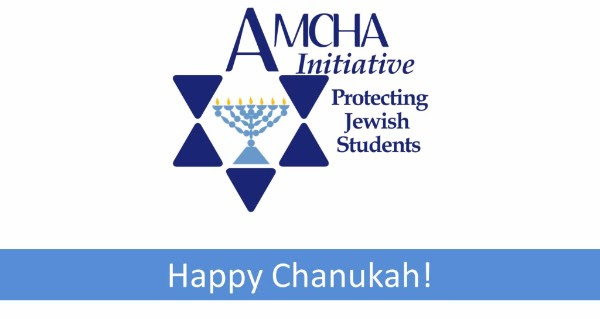 New Op-Ed: Is the Campus Anti-Racism Movement Good for Jewish Students?

---

By Tammi Rossman-Benjamin
December 7, 2015
SANTA CRUZ, Calif. (JTA) — A day before University of Missouri graduate student Jonathan Butler made headlines with a hunger strike protesting racism on campus, a coalition of 36 Jewish and civil rights organizations contacted University Chancellor R. Bowen Loftin to protest a vile act of anti-Semitism that had recently occurred at Mizzou: Someone had used feces to smear a swastika on a bathroom wall.
In our letter, we criticized Loftin for not promptly and publicly addressing this act, which targeted Jewish students and made them feel threatened and unsafe. Little did we know that Butler, in an open letter to the university's leadership in early November, would cite the swastika as his last straw, the latest in a "a slew of racist, sexist, homophobic" incidents that drove him to swear off all food unless the university president was removed.
The threats worked. Less than a week after beginning his hunger strike, Mizzou President Tim Wolfe stepped down. Hours later, Loftin followed suit.
For those of us who had urged Loftin to publicly condemn the swastika, the question looming large in our minds was: Would Butler's actions help our right against anti-Semitism at Mizzou?
There was every reason to be optimistic. After all, Butler's successful protest was directed toward administrators who had not responded promptly to campus discrimination. Surely anti-Semitism requires the same vigorous treatment as racism, sexism and homophobia. Why shouldn't the spotlight Butler was shining on the unacceptable discrimination and harassment of African-American, female and LGBTQ students also illuminate the rising threat Jewish students face regularly?
---
[maxbutton id="23″]
Thank you for caring about Jewish students. Thank you for your actions on behalf of Jewish students.
Because of you, AMCHA Initiative has been able to progress with the precedent-setting University of California campaign, and impacted students with coalition and grassroots activism campaigns to counter antisemitic activity on 16 different campuses this year. Our full list of 2015 achievements will be released shortly, but in the meantime, know that your actions have enabled AMCHA to move forward with successfully changing the campus climate for Jewish students across the U.S – one campus at a time.
Have a warm and happy Chanukah!
---
ARTICLES ABOUT OUR EFFORTS TO COMBAT CAMPUS ANTISEMITISM:
Jewish Journal – 12/7/15 –
Why campus anti-racism protests are bad for the Jews
Forward – 12/7/15 –
Why Campus #BlackLivesMatter Protests Are Bad for the Jews
Steel on Steel Radio – 12/5/15 –
Speak Out – Broadcast with Tammi Rossman Benjamin discussing BDS movement on Campus
Jerusalem Post – 11/30/15 –
Singling Out Israel
San Diego Union Tribune – 11/27/15 –
No place for anti-Semitism on our campuses
Algemeiner – 11/26/15 –
Swastika, Antisemitic Epithets Scrawled on Board in Maryland U Dorm
Baltimore Jewish Times – 11/25/15 –
Organizations Seek Action After Protest
Times of Israel – 11/25/15 –
Avoiding Anti-Semitism on Campus, or Maybe Not
See a full list of articles HERE
---
[frame]

If you haven't already done so, please join our Alumni Network!

Thank you for taking action to protect Jewish students!
[/frame]
Warm regards,
AMCHA Initiative
[/ezcol_3fifth]
[ezcol_1fifth_end].[/ezcol_1fifth_end]