[ezcol_1fifth]
.[/ezcol_1fifth]
[ezcol_3fifth]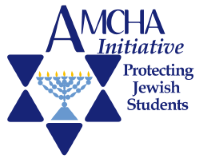 373 Faculty and Graduate Students at U.S. Universities Sign Petition: "Anthropologists for the Boycott of Israeli Academic Institutions"
AMCHA Initiative is committed to sharing information about potential sources of campus antisemitism so that students, parents, and the concerned public can make informed choices about the colleges and universities they attend and support. To that end, we offer the following information.

Earlier this month, three professors of Anthropology — Nadia Abu El Haj (Columbia University), J. Kēhaulani Kauanui (Wesleyan University), and Lisa Rofel (University of California Santa Cruz) — wrote and circulated among their professional colleagues a petition calling for an academic boycott of Israel. To date, 373 professors and graduate students affiliated with Anthropology and other departments at 140 U.S. colleges and universities have signed the antisemitic  boycott petition.
On at least eight campuses, the chair of the Anthropology department has signed the petition (Harvard University, Humboldt State University, Miami University, San Francisco State University, Scripps College, UC Santa Cruz, Webster University and Wesleyan University). On some campuses, between one-quarter and one-half of the Anthropology department's core faculty has signed the petition (New School for Social Research – 50%; Georgetown University – 46%; Wesleyan University – 45%; Columbia University – 41%; University of Chicago – 33%; Johns Hopkins University – 30%; Harvard University – 29%; UC Santa Cruz – 26%;  Massachusetts Institute of Technology – 25%).
According to the text of the petition, those who signed it did so as "anthropologists," "scholars" and "employees in institutions of higher learning," who have "a particular responsibility to oppose Israel's widespread and systematic violations."  Indeed, signatories affirmed that they consider their endorsement of the academic boycott of Israel part of their professional practice of "engaged anthropology."
Since the petitioners specifically state that they are doing this in their role as scholars and teachers, it is reasonable to ask if these Anthropology professors and graduate instructors will also bring their anti-Israel sentiments and advocacy into the classroom.
As a service to students, parents and concerned members of the public, AMCHA Initiative has re-formatted the petition's signatories to include only U.S. faculty and graduate students, and sorted them by university.
You may see the list HERE, as well as below:
American University
Adrienne Pine
Susan Shepler
Amherst College
Chris Dole
Deborah Gewertz
Appalachian State University
Timothy J Smith
Arizona State University
Angie Abdelmonem
Muna Ali
Sarah R Graff
Kristin Koptiuch
Brandeis University
Michael Vetter
Brown University
Paja Faudree
Sherine Hamdy
Catherine Lutz
Nicola Perugini
Ian Straughn
Mayssun Succarie
Bryn Mawr College
Peter Magee
Buffalo State College
Geoffrey Skoll
Butler University
Sholeh Shahrokhi
California Institute of Integral Studies
Cem Kursunoglu
Eileene Tejada
California State University Dominguez Hills
Tabitha Mulryan
California State University Fullerton
Alexandro Gradilla
Jose Zamora
California State University Long Beach
Judith Stevenson
California State University Los Angeles
Msia Clark
California State University San Bernadino
Anne Bennett
Cloud State University
Margaret Villanueva
Colgate University
Emilio Spadola
Nancy Ries
College of William & Mary
Brad Weiss
Columbia University
Lila Abu-Lughod
Brian Boyd
Yogesh Chandrani
Partha Chatterjee
Louis Cristillo
Zoe Crossland
Nadia Abu El-Haj
Steven Gregory
Nadia Guessous
Rhoda Kanaaneh
Brinkley Messick
Elizabeth Povinelli
Anupama Rao
David Scott
Audra Simpson
Mick Taussig
Paige West
Cornell University
Diana Allan
Larisa Kurtovic
Viranjini Munasinghe
Lucinda Ramberg
CUNY Baruch College
Ana Ramos-Zayas
CUNY Bronx Community College
Devin Molina
CUNY Graduate Center
Talal Asad
Emily Channell-Justice
Kate Griffiths-Dingani
Ryan Hamilton
Salman Hussain
Malav Kanuga
Romm Lewkowicz
Philippe-Richard Marius
Patricia Mathews
Helen Panagiotopoulos
Duygu Parmaksizoglu
Gerald Sider
Cihan Tekay
CUNY Hunter College
Jacqueline Brown
Gregory Johnson
Jonathan Shannon
CUNY John Jay College of Criminal Justice
Ellen Belcher
Avram Bornstein
CUNY Lehman College
Christa Salamandra
CUNY Queens College
Amal Rassam
DePaul University
Kalyani Menon
Duke University
Engseng Ho
Ralph Litzinger
Kathryn Mathers
Lorand Matory
Diane M Nelson
Eastern Michigan University
Anders Linde-Laursen
Eastern Washington University
Wayne Kraft
Edgewood College
Katherine Zirbel
Emory University
Corinne Kratz
Michael G Peletz
Florida International University
Mark Padilla
Fordham University
Hugo Benavides
Bernadette Bucher
Aseel Sawalha
Fort Peck Community College
Paulette Steeves
Franklin & Marshall College
Tate LeFevre
George Mason University
Roger Lancaster
George Washington University
Ilana Feldman
Georgetown University
Fida Adely
Rochelle Davis
Elzbieta Gozdziak
Laurie King
Mubbashir Rizvi
Susan Terrio
Harvard University
Asad Ahmed
Kevin Caffrey
Steven Caton
Jean Comaroff
John Comaroff
Rowan Flad
Smita Lahiri
Andrew Littlejohn
Mary Steedly
Ajantha Subramanian
Lucien Taylor
Gary Urton
Anand Vaidya
Emrah Yildiz
Haverford College
Laurie Kain Hart
Humboldt State University
Llyn Smith
Indiana University
Jane Goodman
Indiana University Bloomington
Nur Amali Ibrahim
Iowa State University
Divinity O'Conner DLR-Roberts
Johns Hopkins University
Mariam Banahi
Clara Han
Naveeda Khan
Deborah Poole
Gustavo Valdivia
Marieke Wilson
Kaplan University
Matthew Emerson
Kutztown University
Kim Shively, Professor
Lafayette College
William Bissell
Neha Vora
Lewis and Clark College
Deborah Heath, Director
Louisiana State University
David Chicoine
Micha Rahder
Loyola University Chicago
Jesse Mumm
Massachusetts Institute of Technology
Stefan Helmreich
Heather Paxson
Christine Walley
Miami University
Mark Peterson
Michigan State University
Jamil Hanifi
Sharmin Sadequee
Mills College
Maura Finkelstein
Monmouth College
Petra Kuppinger
Montclair State University
Christopher Matthews
Mt. Holyoke College
Debbora Battaglia
New Mexico State University
Monte McCrossin
New School for Social Research
Abou Farman
Rachel Heiman
Vyjayanthi V. Rao
Ann Laura Stoler
Miriam Ticktin
Vasiliki Touhouliotis
New York University
Bassam Abed
Arlene Davila
Marcial Godoy-Anativia
Ritty Lukose
Sally Engle Merry
Angela Zito
Northwestern University
Katherine Hoffman
Chris Kuzawa
Kathryn Mathers
Shalini Shankar
Matilda Stubbs
Jessica Winegar
Ohio State University
Jan Nespor
Ohio University
Marina Peterson
Oregon State University
David McMurray
Pitzer College
Daniel Segal
Pomona College
Pardis Mahdavi
Princeton University
John Borneman
Hildred Geertz
Abdellah Hammoudi
Rice University
Eliza Williamson
Drew Robert Winter
Rochester Institute of Technology
Robert Ulin
Rutgers University
Julie Livingston
Zakia Salime
Saint Martin's University
David H Price
Teresa Winstead
Saint Xavier University
Iman Saca
San Francisco State University
James Quesada
San Jose State University
Manuel Callahan
Santa Clara University
Mary Hegland
Scripps College
Lara Deeb
Spelman College
Erica Williams
Stanford University
Nisrin Alamin Abdelrahman
Jess Auerbach
Dean Chahim
Marguerite DeLoney
Thomas Blom Hansen
Eugene Richardson
Nestor Silva
Sul Ross State University
Robert Mallouf
SUNY Binghamton
Victoria Leigh Brown
Sarah Hayman
Randall McGuire
Joshua Price
SUNY Brooklyn
John Hartung
Swarthmore
Farha Ghannam
Temple University
Sonay Ban
Karen L. Davis
Heather Levi
Towson University
Christopher Carrico
Tulane University
Adeline Masquelier
Matt Sakakeeny
University of Arizona
Linda Green
University of Arkansas
Krista Lewis
University of California Berkeley
Mariane Ferme
Charles Hirschkind
Jean Lave
Smadar Lavie
Saba Mahmood
Laurence Michalak
Donald S. Moore
Aihwa Ong
Stefania Pandolfo
David Szanton
Fouzieyha Towghi
University of California Davis
Marisol de la Cadena
Donald L Donham
Suad Joseph
Sunaina Maira
Flagg Miller
Smriti Srinivas
University of California Hastings College of the Law
George Bisharat
University of California Irvine
Victoria Bernal
Tom Boellstorff
Eleana Kim
Lilith Mahmud
UCLA
Karen Brodkin
Jessica Cattelino
Akhil Gupta
Sondra Hale
Purnima Mankekar
Sherry Ortner
David Shorter
Susan Slyomovics
University of California Riverside
Sherine Hafez
Tom Paterson
University of California San Diego
Ricardo Dominguez
Darcy Leo-Thiha Ike
Roshanak Khesti
University of California Santa Barbara
James Brooks
University of California Santa Cruz
Mark Anderson
Nancy N Chen
Mayanthi Fernando
Marcia Ochoa
Lisa Rofel
Kali Rubaii
Danilyn Rutherford
Anna Tsing
University of Chicago
Julie Chu
Jennifer Cole
Joshua Craze
Michael Dietler
McGuire Gibson
Michael Grotz
Christian Leavitt
Joe Masco
William Mazzarella
Kaushik Sunder Rajan
François Richard
Justin Richland
Anwen Tormey
University of Colorado at Boulder
Carla Jones
Carole McGranahan
Kaifa Roland
University of Colorado at Denver
Marty Otañez
University of Connecticut
James C Faris
Merrill Singer
University of Delaware
Katherine Dettwyler
Elaine Salo
University of Hawai'i at Mānoa
Ty Tengan
University of Illinois at Chicago
Molly Doane
Martin F Manalansan IV
Nadine Naber
Junaid Rana
Gayatri Reddy
Gilberto Rosas
University of Illinois Urbana-Champaign
Susan Davis
Faye Harrison
Ellen Moodie
University of Kentucky
Sarah Lyon
University of Louisville
Julie Peteet
University of Massachusetts Amherst
Aline Gubrium
Justin Helepololei
Arthur Keene
Jonathan Rosa
Christopher Sweetapple
Jacqueline Urla
University of Massachusetts Boston
Christopher Fung
Amy Den Ouden
University of Massachusetts Dartmouth
Arthur Keene
Lisa Maya Knauer
University of Michigan
Matthew Hull
Lamia Moghnieh
Ceren Ozgul
Elizabeth Roberts
Nishita Trisal
University of Michigan-Flint
Ananthakrishnan Aiyer
Jennifer Alvey
Hisyar Ozsoy
University of Minnesota
Stuart McLean
Guillermo Narvaez
Sonali Pahwa
Gloria Raheja
Julia Robinson
David Valentine
University of Minnesota Twin Cities
Britt Van Paepeghem
University of New Hampshire
Barbara Larson
University of New Mexico
Jara Carrington
Erin Debenport
Les Field
Jeffrey C Long
Cristobal Valencia
University of North Carolina Chapel Hill
Florence Babb
Arturo Escobar
Don Nonini
Margaret Wiener
University of Notre Dame
Meredith Chesson
University of Oaklahoma
Ivan Ozbolt
University of Pennsylvania
Salam Al Quntar
Philippe Bourgois
Robert Schuyler
Rachel Throop
University of Puget Sound
Andrew Gardner
University of Southern California
Dorinne Kondo
University of the South
Donna Murdock
University of Utah
Shireen Khazeni
University of Virginia
Richard Handler
University of Washington
Jessica Johnson
Celia Lowe
Krisjon Olson
Arzoo Osanloo
Devon Peña
Michael Perez
Vincente Rafael
Philipp Rassmann
Sasha Welland
University of Wisconsin
Lesley Bartlett
Caroline Seymour-Jorn
University of Texas Austin
Ward Keeler
Maryam Keshani
Sofian Merabet
Circe Sturm
João Vargas
Kamala Visweswaran
Vanderbilt University
Lesley Gill
Virginia Commonwealth University
Faedah Totah
Virginia Tech
Nicholas Copeland
Washington University in St Louis
Bret Gustafson
Maryam Kashani
Wayne State University
Barbara Aswad
Elizabeth Faier
Webster University
Don Conway-Long
Wellesley College
Philip L Kohl
Sima Shakhsari
Wesleyan University
Sarah Croucher
Kēhaulani Kauanui
Aradhana Sharma
Gina Ulysse
Margot Weiss
Western Michigan University
Sarah Hill
Whittier College
Tessa Farmer
Ann M Kakaliouras
Yale University
Ali Abdi
Narges Erami
Zareena Grewal
Dina Omar
Alyssa Paredes
Tri Phuong
Elliot Prasse-Freeman
Sara Smith
Harvey Weiss
[/ezcol_3fifth]
[ezcol_1fifth_end].[/ezcol_1fifth_end]